One Table Oodles of Dishes:
Noritake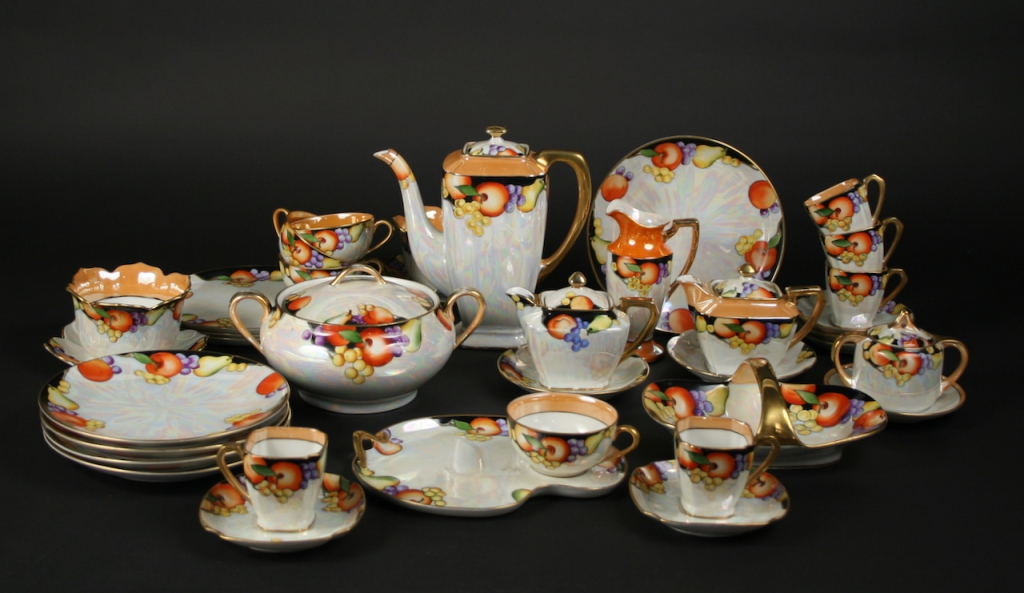 These examples of Noritake lusterware dinnerware were made between 1926 and 1931. The designs were created on West 23rd Street in Manhattan, shipped to Japan as color drawings and then hand-painted onto bisque porcelain bodies, fired, and finally exported back to the United States. The red backstamp indicates that the pieces were cast at the factory and then decorated by outside subcontractors.
What makes these items so alluring are their bold motifs, the use of asymmetry of design, exquisite craftsmanship, quality of materials in both the porcelain and the mother of pearl glaze, and their rich color tones – all at work to exude a vibrancy of spirit typical of the age.
To many Americans across the country these porcelains represented the excitement and allure of New York and Paris during this period of the 'roaring twenties.'
Unfortunately, the Depression put an end to this lively expression and by 1931 it had largely disappeared.
essay by Judith Schwartz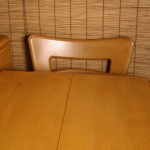 Click on a thumbnail to see another place setting.