Current Exhibition:
Dish Night at the Movies
January 7 – February 24, 2023
A special exhibition at the Michigan Theater, 603 Liberty Street, Ann Arbor, Michigan
Link to Dish Night at the Movies page
---
Upcoming Exhibition: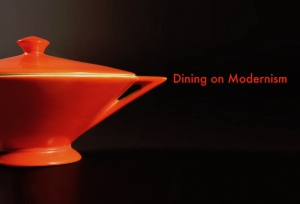 Dining on Modernism
A special exhibition at
Palm Springs Modernism Show
February 17-20, 2023
Palm Springs Convention Center, Palm Springs CA
Presented as part of MODERNISM WEEK 2023

---
Upcoming Events:
IMoDD's Unforgettable Dinnerware On-Line Lecture Series – Spring 2023
IMoDD is pleased to announce the Spring 2023 schedule for our Unforgettable Dinnerware on-line lecture series. More information is available on our Events page.
---
Wednesday, February 8, 2023, 6:30 p.m. Eastern Time
donald a clark and Chotsani Dean discuss their new publication Contemporary Black American Ceramic Artists
With the goal of giving the artists the recognition long overdue them, donald a clark and Chotsani Elaine Dean will take us through their experience of creating their book that shares compelling interviews with 38 of today's Black ceramists revealing a diversity of studio practices and ways of working with clay.
You may register for the free virtual presentation here, and we will send you a link the day of the event. [Link]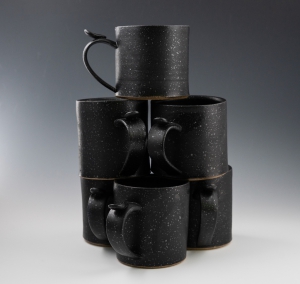 ---
New IMoDD Videos
---
Here is a sneak preview about IMoDD, in case you are not that familiar with what we have to offer. This YouTube video was recorded in April 2021, and inspired the Unforgettable Dinnerware series.
---
Visit our Viktor Schreckengost Gallery
Featuring design drawings donated by the Schreckengost family.
---


Virtual Exhibition opening December 21, 2021
We invited you to show us your wedding china. See what we received, along with some of our favorites from the IMoDD permanent collection.
---


Virtual Exhibition opening December 8, 2021
The International Museum of Dinnerware Design is getting out the special holiday dishes this year.
---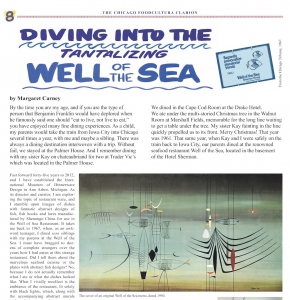 Diving into the Tantalizing Well of the Sea
an article by IMoDD Director Margaret Carney's appeared in The Chicago FoodCultura Clarion, Issue 4, November 2021.
---

Colorful California Dinnerware
A special exhibition at Gifts of Art Gallery, Michigan Medicine, University of Michigan, Taubman Health Center North 3D Gallery
September 7 – December 3, 2021
---

Breakfast
IMoDD's Fourth Biennial Invitational and Juried Exhibition recently closed, but you can still experience it through the online catalogue …
---
The International Museum of Dinnerware Design was established in 2012 with the knowledge that dining is a shared experience that can bridge together different communities. We support all those standing up against the historic inequality and institutionalized racism experienced in the Black community. In solidarity, IMoDD, its board, and its staff continue to amplify equity, diversity, and inclusion and call our community to action with us in this commitment to change.
The International Museum of Dinnerware Design was established in 2012 in Ann Arbor, Michigan. We are a charitable 501(c)(3) organization holding pop-up exhibitions until we get a bricks and mortar facility. The International Museum of Dinnerware Design has a curated collection of over 9000 objects.
The International Museum of Dinnerware Design celebrates a significant aspect of our daily lives. The permanent collection features international dinnerware from ancient to futuristic times; created from ceramic, glass, plastic, metal, lacquer, fiber, paper, wood and more.
The collection and related special exhibitions reveal a refreshing approach – featuring masterpieces of the tabletop genre created by contemporary artists, as well as notable historic dinnerware by the leading designers for industry, juxtaposed with an uncommon focus on non-functional fine art that references dining and a bit of kitsch thrown in for good measure.
Here's the only museum in the world devoted exclusively to dinnerware, making new memories for every visitor. The Ann Arbor-based IMoDD brings enough dinnerware to each special exhibition to whet your appetite.
IMoDD, through its collections, exhibitions and educational programming, provides a window on our material culture, norms and attitudes towards food and dining. A delight for collectors, foodies, and visitors worldwide, IMoDD has been described as creating a dream museum one place setting at a time.