Mission Statement: The International Museum of Dinnerware Design collects, preserves and celebrates masterpieces of the tabletop genre created by leading artists and designers worldwide. Through its collections, exhibitions, and educational programming, it provides a window on the varied cultural and societal attitudes toward food and dining and commemorates the objects that exalt and venerate the dining experience.
IMoDD Board of Directors: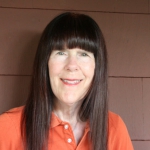 Margaret Carney is a ceramic historian who holds a Ph.D. in Asian art history. She is the founding director and curator of the International Museum of Dinnerware Design in Ann Arbor, Michigan. She taught ceramic world history at New York State College of Ceramics at Alfred University and elsewhere. She has spent her life curating exhibitions, lecturing, and writing about ceramics and the related arts.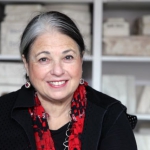 Judith Schwartz, Ph.D., Professor Emeritus, New York University, artist, curator, lecturer, juror, conference organizer, and author most notably of Confrontational Ceramics. Vice President of the International Academy of Ceramics, educational consultant to Lenox China and recipient of numerous awards for contributions to ceramic education.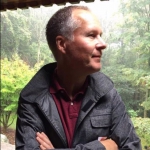 Scott Vermillion has had a 40+ year career in industrial and graphic design with a BS from the Illinois Institute of Technology Institute of Design. A lifelong collector and historian of American pottery, dinnerware and decorative arts, Mr. Vermillion has co-written several books on the subject and is the co-editor of the Eva Zeisel Forum newsletter.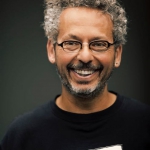 Ari Weinzweig is CEO and co-founding partner of Zingerman's Community of Businesses, and the author of many books including Zingerman's Guide to Good Eating (Houghton Mifflin), Zingerman's Guide to Good Leading, Part 1: A Lapsed Anarchist's Approach to Building a Great Business and the pamphlet, "The Art of Business; Why I Want to be an Artist."
Susan Wineberg Born in Chicago, Univ. of Michigan degrees in near eastern studies and anthropology, 1967, 1971, 1975. MS in historic preservation, 1993. Archaeologist in Turkey, 1972-1983. Author of three books on Ann Arbor including Lost Ann Arbor (Arcadia) and Historic AA, An Architectural Guide. Collector of many things including ceramics and cooking pamphlets.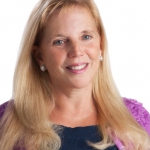 Maris Laporter has been a Realtor in Ann Arbor MI since 2004. She has a BFA in painting from the Center for Creative Studies in Detroit and a Master of Information and Library Studies from the University of Michigan. She was a Librarian at Cranbrook Academy of Art, 1988-1999. She is a collector of various kinds of attractive stuff, some valuable, mostly junk, and a slow runner, reader, cook and gardener.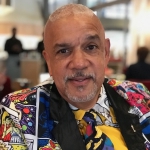 Kene J. Rosa started his life in art with The Leon Friend Award from The Brooklyn Museum. He did a year internship in the Medieval Art Department at The Metropolitan Museum of Art, New York. He earned his BA degree in Art and Education from Hunter College. He also studied Typography at The School of Visual Arts under Ed Benguait and Seymour Chwast. His life in antiques started with small auction houses in New York concurrently working in the world of High Fashion. He studied Rare Books at the Columbia Rare Book School under Terry Belanger and studied jewelry with Joyce Jonas. He was gallery and research assistant for bookseller Frederick G. Schab and researcher for Theodore B. Donson, both of New York. His expertise is in books, drawings and prints from 1450 to 1950. He retired as chief curator and art purchaser for Galerie Michael, Rodeo Drive. Mr. Rosa is also the executor and trustee of the William (Bill) B. Stern Revocable Trust 2020. In this capacity he has been instrumental in placing over 5000 pieces of mostly Mid-Century ceramics to 19 cultural institutions along with various other objects coveted by museums. Mr. Rosa is an eclectic collector whose main interest is in ceramics that mimic prints.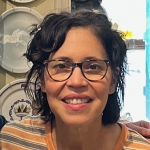 Julie Gaines is the founder of the well-known tableware shop called Fishs Eddy. What started as a chance find in the sub basements of New York City's Bowery has evolved into a landmark destination near Union Square in New York City. Fishs Eddy proudly remains a small business driven by the labor of love for over 37 years.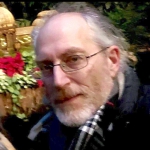 William Straus, growing up in New York, in a family with interests in non-profits, education and the Arts, started out in commercial photography and internships at the Metropolitan Museum. A lifelong collector and now art and antiques dealer since 1983, of objects from the 15th through 20th centuries, has focused most recently on 20th century design and in particular Russel Wright and Gilbert Rohde. BA from Lake Forest College. Former board member of The Russel Wright Design Center. He is married, with a son, three houses, in New York, Rhode Island and Maine, and actively participates with his wife doing yogic chanting at various yoga studios and recording events.
Advisory Council: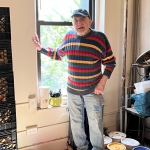 John Moses is a collector and authority on many California potteries and on American potteries in general, and a major collector of Catalina Pottery and Bauer.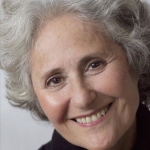 Jean Richards, Eva Zeisel's daughter, is in charge of the Eva Zeisel Archives, both photographs and actual pieces. She is an actress and has written and recorded children's books.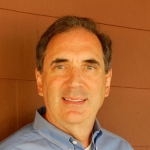 Bill Walker is a ceramic engineer working in the automotive industry. He began his career working in the model shop at Hall China and Pfaltzgraff and later worked as a ceramic engineer at Shenango China. He has a BFA from Syracuse University and PhD from the New York State College of Ceramics at Alfred University.
Gene Schreckengost