One Table Oodles of Dishes:
Viktor Schreckengost, Free Form Primitive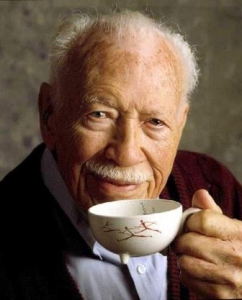 Introduced in 1955 by the Salem China Company, Free Form was designed by Viktor Schreckengost and introduced his patented dripless cup with three feet that lifted the cup off its saucer. It was said in Salem marketing literature that "The feet… are neat! They won't Drip, and they are Guaranteed for the life of the cup." The Free Form teapot, creamer, sugar bowl, bowls, cruets and salt and pepper shakers were all designed with these distinctive feet that raised them off the table. All of these footed Free Form pieces were issued 5 US design patents on April 10, 1956 (patent numbers 177433-177437).
Although Metlox had already been using the name California Freeform for its own mid-century modern dinnerware, Salem was able to get a trademark for the name Free Form for this line of dinnerware with its abstract, sculptural shapes. As described in Salem advertising: "Free Form contains freshness and freedom of concept. There is not the repetition of obvious details to hold the set together, but an overall smoothness of simplicity, lightness and arrested motion. Each piece is an intriguing conversation piece. Each performs its function well." In typical Salem fashion, the Free Form dinnerware line borrowed covered pitchers and casseroles from Schreckengost's 1953 Constellation dinnerware line. Primitive was one of many patterns offered on the Free Form dinnerware shapes. It was described as being "Inspired by early cave drawings from southern France" and that "Little figures and deer romp and play all over the set." Schreckengost designed this distinctive pattern in the hope that it would appeal to men. At the time of its introduction in 1955, the American kitchen was a woman's domain… so despite its appeal today, Primitive had limited success.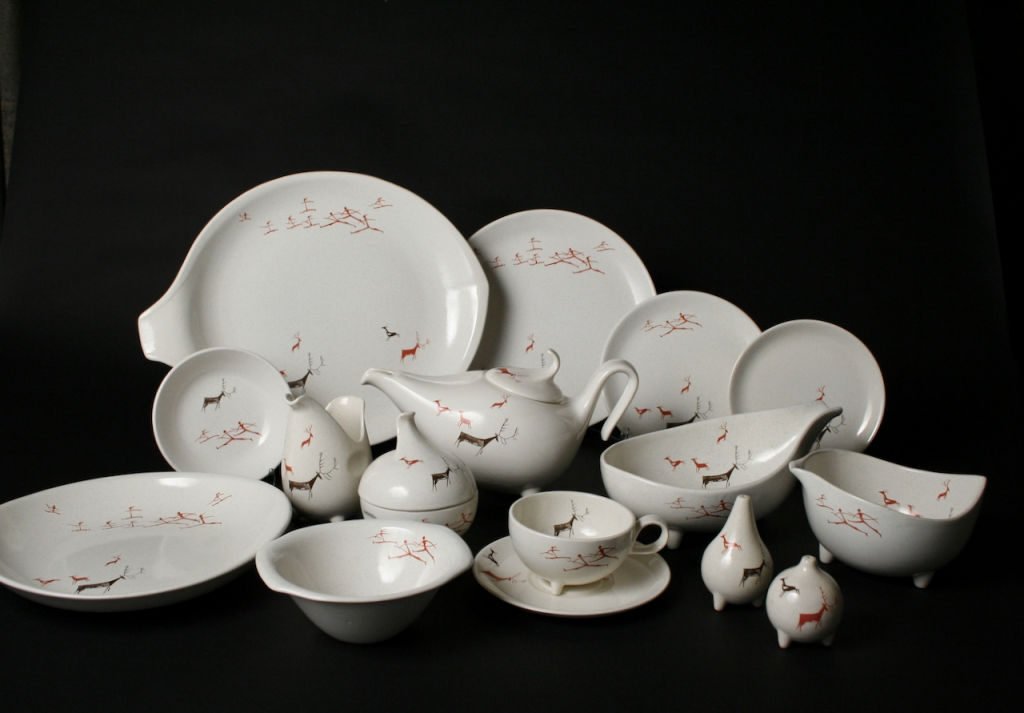 Two of the most popular patterns, Hopscotch Turquoise and Hopscotch Pink – were "perfect for contemporary interiors." Other Free Form patterns included: Comstock, Aquaria, Daybreak, Waves, Southwind, Windblown, Dogwood and Sepia Fruit. All of these patterns were set in a "modern matte glaze of opaque white accented with tiny flecks of warm, honey-toned color.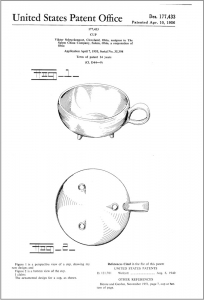 Salem repurposed the Hopscotch Turquoise pattern for their North Star dinnerware line that they sold through their very successful grocery store continuity programs in the 1960s. These sales programs helped Salem survive the downturn in the US dinnerware business because of the onslaught of low-priced foreign competition.
Born in 1906, Viktor Schreckengost was the brother of Donald and Paul, all ceramicists, all sons of a ceramicist from Sebring, Ohio. Their father would bring home clay and other materials for the children to model. Every week he held a sculpture contest among the children, and the winner would accompany their father on a weekend trip into the local big city, Alliance, Ohio. Only years later did the Schreckengost children realize that their father systematically rotated the winner. Viktor graduated from the Cleveland School of the Arts (now the Cleveland Institute of Arts) in 1929. During this time he earned a partial scholarship to study at the Kunstgewerbeschule in Vienna. Viktor began designing for the Salem China Company in the mid-1930s, and in 1946 he was named their chief designer. In addition to designing for Salem, he designed pottery for Cowan Pottery, American Limoges, bicycles and pedal cars for the Murray Ohio Manufacturing Company. One of his best-known designs is the Jazz Bowl that he designed by special request for Eleanor Roosevelt while he was working for Cowan Pottery. Viktor founded the Cleveland Institute of Art's industrial design program (the first of its kind in the United States) and taught design there for over fifty years. Viktor's design style was highly modernistic, using an avant-garde aesthetic language and applying it to comprehensible forms and products. Viktor Schreckengost passed away in 2008 at the age of 101.
The Salem China Company was founded by Patrick and John McNicol, Daniel Cronin and William Smith in 1898 in Salem, Ohio. Originally producing commercial dinnerware and accessories, they shifted production to household dinnerware, novelty ware and souvenir plates. In 1918, the company was purchased by F. A. Sebring and Floyd W. McKee. By 1930, the pottery was firing 25,000 pieces per day and at the height of production employed over 500 people. Salem China stopped manufacturing wares in 1967 and was reorganized into a sales and service company.
References: Viktor Schreckengost: Designs In Dinnerware, Jo Cunningham (A Schiffer Book for Collectors, 2006); Mid-Century Modern Dinnerware: A Pictorial Guide, Michael Pratt (Schiffer Book for Collectors, 2003); Sears Archives, Wikipedia.; Viktor Schreckengost: American Da Vinci, Henry Adams, Ph.D. (Tide-mark Press Ltd., 2006), Salem Primitive Free Form Brochure (Salem China Company; Salem, Ohio, 1955).
essay by Scott A. Vermillion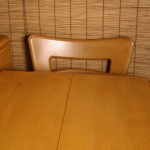 Click on a thumbnail to see another place setting.