Call for Entries
The International Museum of Dinnerware Design's Fourth Biennial Juried Exhibition
Breakfast
Exhibition dates: April 10 – August 28, 2021
Opening reception Saturday April 10, 2021, 1 – 4 p.m.
Location: Museum on Main Street
Part of the Washtenaw County Historical Society
500 N. Main St., Ann Arbor, MI 48104
Entry Deadline: January 31, 2021
Entry Fee: $35 per entry/piece (with a maximum of 3 images per entry) payable by check or PayPal
This exhibition is about celebrating the first meal of the day, breakfast. The intention of this juried exhibition is to showcase the best in contemporary dinnerware as it relates to the theme Breakfast, either functional cereal bowls, toast racks, batter bowls, syrups, toasters, egg cups, shirred egg servers, juicers, butter dishes, coffee pots, tea pots, or related breakfast paraphernalia, or a sculptural work relating to breakfast, no larger than 18" in all dimensions, as created by artists and designers in all media from the United States and Canada. Accepted design drawings should be no larger than 18" x 24" drymounted ready for installation. The International Museum of Dinnerware Design is the only museum in the world devoted to the subject of dinnerware, international in scope, no material limitations, including functional ware, ancient to futuristic, and fine art referencing dinnerware.
Eligibility and Rules:
No media restrictions. Open to all artists and designers in the U.S. and Canada. Each entry must demonstrate the artist's/designer's personal interpretation of the theme "breakfast" whether that be in the form of a functional piece or sculpture or design concept model or drawing. Work should be no larger than 18" in all directions (except in the case of design drawings). Entries will be juried on creativity/innovation and artistic merit/aesthetics. If an entry is a functional piece, then one of the images must include actual breakfast food in or on the work. No wall pieces will be accepted except in the case of accepted design drawings, which must arrive drymounted and ready for installation and should not exceed 18" x 24." All work must have been completed in the last two years. Work submitted may not include perishable materials. Please include the dimensions of the work, as well as materials, along with a brief biography and artist's/designer's statement about this particular work. The work does not need to be for sale; however, the the International Museum of Dinnerware Design will retain a 30% commission on any work sold during exhibition.
Juror: Ursula Hargens
About the Juror: Ursula Hargens is a ceramic artist and educator based in Minneapolis. She received an MFA from the New York State College of Ceramics at Alfred University; an MA in Art & Art Education from Columbia University, Teachers College; and studied ceramics at Nova Scotia College of Art & Design. She is a three-time McKnight Artist Fellow, has received additional awards from the Jerome Foundation and the Minnesota State Arts Board. Most recently, she was named 2020 Ceramic Artist of the Year. Ursula has been teaching art for many years and is co-founder and Program Head of Minnesota New Institute for Ceramic Education (MN NICE), an advanced certificate program in ceramics, developed in 2014 in partnership with Northern Clay Center.
Application deadline and fees:
Application forms (which include information such as artist/designer name, contact information, description of the work, materials, dimensions, and whether it's for sale) can be submitted via mail or scanned into an email. Get Entry Form. Submit with (a) high resolution digital image(s) (via email) and include information about each image. Also include an artist's/designer's statement and brief biography. Artists/designers will be notified of acceptance of work by February 15, 2021. Accepted work must be received no later than March 1, 2021. Design drawings accepted into the exhibition must be received drymounted on foam core ready for installation.
Juried from digital image(s) (email director@dinnerwaremuseum.org) Images must be high resolution.
Entry fee: $35 per entry
Artists/designers must maintain their own insurance. Artists/designers are responsible for insurance on in-bound and out-bound shipping as well as while on the exhibition site. Every reasonable precaution will be taken during the receiving, installation, exhibition, and return of work. The International Museum of Dinnerware Design will assume no responsibility for any loss or damage.
Receipt and return of art work:
Shipping Address:
The International Museum of Dinnerware Design
520 N. Main Street
Ann Arbor, MI 48104
Artwork must be shipped (at the artist's/designer's expense) via UPS, FedEx, or USPS in a sturdy reusable container. No COD shipments will be accepted. No loose Styrofoam packing peanuts will be allowed in packaging. All accepted work shipped and hand delivered must be received no later than the March 1, 2021 deadline. Hand delivered work must be delivered to Ann Arbor by prior appointment during office hours Monday – Friday 10 a.m. – 5 p.m. Accepted artists/designers shipping their work must include prepaid charges for return shipping.
Cash Prizes:
First prize $450; second prize $300; third prize $200.
Artists prizes sponsored by "Jiffy" mixes of Chelsea Milling Company.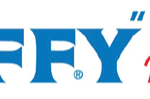 Online catalogue:
An online catalogue will be created from images and label copy submitted by the artist/designer and will be available at the International Museum of Dinnerware Design's website at www.dinnerwaremuseum.org
Rules:
All work must remain for the duration of the exhibition April 10 – August 28, 2021.
The museum reserves the right to photograph works for publicity and other purposes.
Payment of the entry fee signifies the artist's understanding and acceptance of the rules and conditions of the competition.
All entrants must include their name, address, city, state, zip code, country, phone, email, title of work, date of work, materials and techniques, dimensions, and price.
Calendar:
January 31, 2021 – Deadline for entries
February 15, 2021 – Notification of accepted work
March 1, 2021 – Deadline for receipt of accepted art work
April 10 – August 28, 2021 – Exhibition dates
September 15, 2021 – Return of all work will begin.
Contact:
Dr. Margaret Carney, Director
The International Museum of Dinnerware Design
520 N. Main Street
Ann Arbor, MI 48104
607-382-1415 cell
director@dinnerwaremuseum.org
www.dinnerwaremuseum.org
Please email or phone if your questions aren't answered here.