Exhibitions
Upcoming Exhibitions
Barware
at Morgan & York,
1928 Packard, Ann Arbor, Michigan
September 11 - October 14, 2017
Mon - Fri 7:30 am - 9:00 pm
Sat 8:00 am - 9:00 pm
Sun 9:00 am - 5:00 pm
Opening reception with Wine Tasting
Thursday, Sept. 14, 5:30 - 7:30 pm
Past Exhibitions
Dining Mid-Century
Stone Chalet,
1917 Washtenaw Avenue, Ann Arbor, Michigan
May 12 - 14, 2017.
Cake
The Museum on Main Street
500 N Main St
Ann Arbor, Michigan
April 9 to September 4, 2016
Sponsored in part by "JIFFY" Mixes of Chelsea Milling Co., Zingerman's Community of Businesses, Plum Market, and Trader Joe's of Ann Arbor.
Thirst Quenchers
Ann Arbor District Library
Downtown Branch, Lower Level
343 South 5th Ave
Ann Arbor, MI 48104
January 19 - February 25, 2016
Mon 10am-9pm, Tues-Fri 9am-9pm
Sat 9am-6pm, Sun 12pm-6pm
The Dinnerware Museum:
a Place at the Table
A Gifts of Art Invitational Exhibition
University of Michigan Health System
Gifts of Art Gallery – Cancer Center Elevator Alcove, Level 2
1500 E. Medical Center Drive, Ann Arbor, MI 48109
734-936-ARTS (2787)
www.med.umich.edu/goa


January 7 to end of 2015


Open M-F 8am-5pm
Delicious Dishes
Riverside Arts Center
76 North Huron St.
Ypsilanti, MI 48197
August 6-29, 2015
Opening Reception
Friday August 7, 5-7 pm

Sponsored in part by
Whole Foods Market Ann Arbor
and
Trader Joe's Ann Arbor.
Time for Dinner


Collaborative Exhibit/Sale
Handmade Dinnerware and Table Linens
with selections from The Dinnerware Museum
Textiles - Ceramics - Art Tiles - Jewelry - Found Art
Front Porch Textiles Studio
1219 Traver St
Ann Arbor, MI
May 8 - 9, 2015
TEA
A special exhibition at
Zingerman's Coffee Company
3723 Plaza Drive, Ann Arbor
734-929-6060
Open M-F 7am-6pm, Sa-Su 8am-5pm
and
ZingTrain
3728 Plaza Drive, Ste. 5, Ann Arbor
734-930-1919
Open M-F 9am-5pm
January 26 - April 10, 2015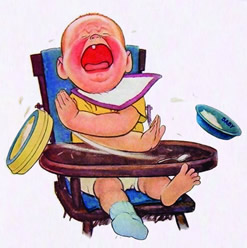 The Art of High Chair Fine Dining
at the Ladies Literary Club
218 North Washington Street
Ypsilanti, Michigan
September 2 - 29, 2014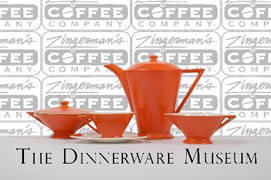 Coffee
A special exhibition at Zingerman's Coffee Company
3723 Plaza Drive, Ann Arbor 734-929-6060
June 22 - August 23, 2014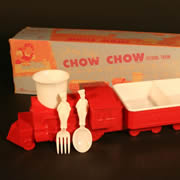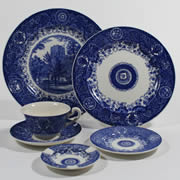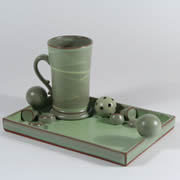 The Dinnerware Museum: Three Courses
at the Museum on Main Street
500 N Main St
Ann Arbor, Michigan
Dec 6, 2013 - May 12, 2014
Open Saturday and Sunday 12 - 4 pm and by appointment
Opening reception, Friday, December 6 at 5 pm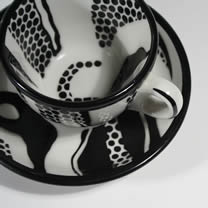 The Dinnerware Museum: Whetting Your Appetite
at SOFA Chicago 2013, Navy Pier
Oct 31 - Nov 3, 2013
Inaugural Exhibition

Unforgettable Dinnerware
at the Ladies Literary Club
218 North Washington Street
Ypsilanti, Michigan
April 27 - May 17, 2013